Your Open-Source and Clinical Programming Learning Headquarters
Atorus Research was founded on the belief that a multilingual programming approach will continue to gain acceptance in the life sciences community. At Atorus Academy, we offer eLearning and live training built on content developed by our industry-tenured team of trainers who have years of multilingual clinical programming experience.
Atorus Academy teaches programmers of any level and background the best methodologies for utilizing open-source within the highly regulated clinical environment.
Atorus Academy Offers a Range of eLearning Options to Suit Your Organization's Needs
R for Pharma Curriculum
Learn how to use R statistical software in clinical programming with trainings and resources explaining how R can be utilized to complete every step of the clinical pipeline. With pharma-specific topics, members benefit from straight-to-the-point learning material applicable to their day-to-day jobs.
SAS® to R Curriculum
This unique curriculum empowers seasoned SAS® programmers to translate their SAS® skills to the R statistics language using side-by-side comparisons of the two statistical programming languages, rather than learning R from scratch. Members learn how they can mimic what they are already used to doing in SAS®, using R, allowing them to benefit from the advantages of a multilingual approach.
New Content Added Regularly
Content is added regularly to ensure Atorus Academy remains a one-stop shop for training on the most up-to-date open-source data analysis tools and technologies.
What Others Are Saying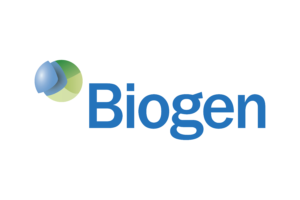 How Members Learn
eLearning
Atorus Academy's self-paced eLearning courses feature video instruction followed by quizzes and interactive coding exercises, allowing members to write and test their own code all within the Academy. Courses are broken down into feasible segments, making it easy to learn at any pace. eLearnings also contain various materials to suit any learning style, including:
Scripts — searchable text versions of the eLearning course
Cheat Sheets — concise reference documents highlighting the key concepts of the material
Capstones — comprehensive independent assignments to enforce knowledge of the material from start to finish
Upon completion of an eLearning course, members will receive a shareable course completion certificate.
Code Cabinet
Atorus Academy's code cabinet is a continuously growing set of ready-to-execute example code for members to use as templates and learning tools. Our examples of CDISC data sets, tables, charts, plots, and more allow members to focus more on the science and less on the style, gaining hands-on experience applying our curriculum to challenges characteristic of clinical trial data management.
References
The open-source analytics landscape in pharma is rapidly evolving. Members can leverage Atorus' extensive involvement in many progressive initiatives in this arena and use these links to stay up to date on the open-source business intelligence materials that are most relevant and vital to the pharmaceutical industry.
Live Coaching Events
Atorus Academy trainers offer live coaching events to recap the eLearning material, expand on key topics, and facilitate discussion and Q&A among the coaches and members. Members have the opportunity to enroll in these sessions on a first-come, first-served basis.
Company Options
Looking to up-skill an entire team? Atorus Academy offers customizable options to meet the needs of your company.
Atorus Academy Enterprise
Enterprise members get all the features of the standard individual membership, plus the benefit of the Atorus Academy team managing the progress of the group as well as access to training records and status reports to ensure all members are completing the material as expected.
Live Instructor Training
Independent learning is essential, but there are times when learning as a group is preferred. In those situations, Atorus Academy trainers can deliver virtual, real-time group training. Choose from our catalog of vetted courses and let us help create a training plan that's right for your team.
Custom Training
Looking to train on a specific package or process? The Atorus Academy team can take in-house training content or work with you to create a custom training designed to teach exactly the skills your team members need. Atorus Academy offers custom eLearnings complete with quizzes and exercises, or custom virtual, real-time group training.