Atorus Research's innovative solutions and approach are made possible through partnership and collaboration. Get in touch if you or your company would like to join Atorus as we continue to make data insightful.


Atorus' partnership with Posit helps customers make sense of their data. We're pleased to support their mission to create open-source software for data science, scientific research, and technical communication. Posit's efforts enhance the production and consumption of knowledge by everyone, regardless of economic means, and facilitate collaboration and reproducible research, both of which are critical to the integrity and efficacy of work in science, education, government, and industry. Learn more about Posit.

Atorus is pleased to partner with Medidata as they are leading the digital transformation of life sciences and creating hope for millions of patients. Medidata helps generate the evidence and insights to help pharmaceutical, biotech, medical device, and diagnostics companies as well as academic researchers accelerate value, minimize risk, and optimize outcomes. Medidata is the world's most-used platform for clinical development, commercial, and real-world data. Learn more about Medidata.

Atorus is a proud SAS® Silver Partner. As a leader in analytics platforms, SAS brings continuous innovation to the industry. Utilizing advanced technology, they provide custom analytics, award-winning support, and the most complete range of analytical capabilities, changing the way customers do business with robust insights and unrivaled solutions. Learn more about SAS.

Atorus is proud to be a part of Veeva's CRO partner community focused on innovation, product excellence, and customer success. Veeva Systems Inc. is the leader in cloud-based software for the global life sciences industry. Their extensive service offerings enable collaboration between organizations to bring products to market quickly and efficiently, from the world's largest pharmaceutical companies to emerging biotechs. Learn more about Veeva.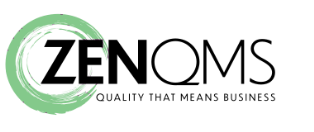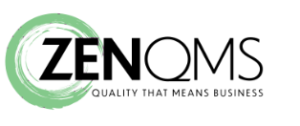 To mitigate risk and uphold our standards, Atorus is proudly supported by ZenQMS, a cloud-based quality management system that provides tools for document collaboration and control. From housing our standard operating procedures, to providing a documented workflow, approvals, reviews, and revisions, we utilize their system across staff training and compliance to ensure quality at every level of our organization. Learn more about ZenQMS.